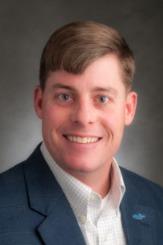 Brad Ruther specializes in tenant advisory services.
Prior to forming Veterans Commercial Real Estate, Brad began his real estate career with Colliers Turley Martin Tucker in 2001. In April 2005, Brad was recalled from the Individual Ready Reserves to serve in Al Anbar Province, Iraq, as an Army Infantry Captain for a year-long combat deployment, where he led 150 Infantrymen as a rifle company commander.
Brad is married to his wife Melissa and they have twins, William and Alexandra. He is a licensed sky diver and enjoys riding his thoroughbred.
Brad has served a wide range of clients, including:
Anthem
Axia Women's Health
CDM Smith
Cincinnati USA Convention & Visitors Bureau
CVP Physicians
Department of Veterans Affairs
Galen College of Nursing
Ingenovis Health
JPMorgan Chase
Midmark
Safran USA
UnitedHealthcare Services
 – Graduated top 7% from St. Xavier High School
             Extra-curricular activities and awards:
                  Football: Co-Captain, State Runner-Up, All Greater Catholic League,
                  All Southwest Ohio
                  Rugby: Co-Captain, State Runner-Up
– Graduated top 6% from the United States Military Academy at West Point
            Extra-curricular activities and awards:
                  Boxing: Brigade Open Runner-Up
                  Swimming: Regimental Champion
                  Phi Alpha Theta Honor Society
                  Phi Kappa Phi Honor Society
                  Superintendent's Award
 – United States Army – Captain
            Awards:
                  Bronze Star Medal
                  Combat Infantryman Badge
                  Army Commendation Medal (2)
                  Army Achievement Medal
 – Commercial Real Estate Brokerage
            Awards:
                  Rookie of the Year, Colliers Turley Martin Tucker
                  Company's Top Producer, Equity
                  Rookie of the Year and designee, Society of Industrial and Office REALTORS®
                  Pinnacle Award, Cincinnati Commercial, REALTORS®
                       Cincinnati Commercial Top Producer's Club: 2007 – Present
 – Volunteer and Community Involvement:
            Board of Directors, Cincinnati Eye Institute Foundation
            Past Mentor, Hamilton County Veteran's Court
            Former West Point Admissions Liaison Officer
            Service Academy Nominations Committee member for US Representative Brad 
            Wenstrup 
 – Personal
            Married to Melissa
            Father of twins, Alexandra and William
            Enjoys skydiving and horseback riding
For printable version, click HERE.